What Would You Do if 2017 Were Your Last Full Year on Earth?
Aug 5th, 2013 | By
Mark Norris
| Category: Uncategorized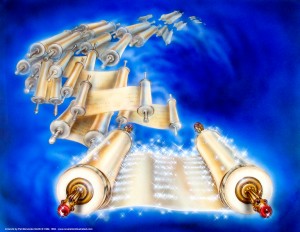 How would you fare if your judgment seat was scheduled for some time this year?
What would you have to offer God for reward on behalf of your Christian life on earth?
Tough question for those who haven't given their life totally to Him.
Hebrews 9:27
27 …it is appointed for men to die once and after this comes judgment…
The Bible's eschatology was inspired to help us understand and address this question, not the escapism so many prophecy expositors promote and hype.
Jesus' parable of the minas, Paul's judgment seat admonition, and John's last-days revelation show us the rewards of obedient living and the heavenly mindedness of God.
Luke 19:11-27
17 "And he said to him, 'Well done, good slave, because you have been faithful in a very little thing, be in authority over ten cities.'
27 "But these enemies of mine, who did not want me to reign over them, bring them here and slay them in my presence."
Could you give Jesus positive account for your committed Christian life as reason for reward?
Would He recognize you for kingdom building pursuits?
It's easy to get caught up in the grace of our western New Testament moment and "barrel" on in life without giving this question a thought. Never forget, it's always up to you. You are the one who will stand before Jesus on that day, not your husband or wife, not your boss or business (that took most of your earthly time) not your pastor, no one but you.
John 6:38
38 "For I have come down from heaven, not to do My own will, but the will of Him who sent Me."
Jesus ministered as fully man and fully God during His time on earth. During His earthly ministry, He labored to show our responsibilities in His spiritual "Kingdom Now" of the Church, and in a future age He spoke of often, His "Kingdom to Come." Jesus divided them literally in Matthew 12:32, and dedicated His testimony, which is the spirit of prophecy (Rev. 19:10), to disclose mankind's coming life.
Matthew 12:32
32 "And whoever shall speak a word against the Son of Man, it shall be forgiven him; but whoever shall speak against the Holy Spirit, it shall not be forgiven him,either in this age, or in the age to come."       
There are rewards awaiting those in the next age who obey God's Word and calling in this age. What will you have to offer? Are you trading with your minas? As 2013 continues, what is waiting for you?
2 Corinthians 5:10,11
10 For we must all appear before the judgment seat of Christ, that each one may be recompensed for his deeds in the body, according to what he has done, whether good or bad.
11 Therefore knowing the fear of the Lord, we persuade men, but we are made manifest to God; and I hope that we are made manifest also in your consciences.
Eschatology Today publisher, Mark Norris