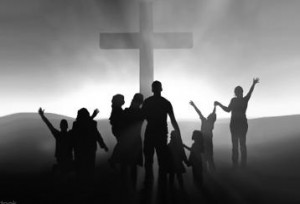 Is there someone or a situation right now in your life that has you worried?
Maybe someone at work said or did something to insult you.
Maybe you said something wrong to another that has you tossing a bit in bed.
Paul said in Romans 12:8, "…if possible, as far as it depends on you, be at peace with all men." And it always depends on us who have made Jesus Christ our lord.
We born-again Christians are always responsible to ensure we have forgiven, or have asked forgiveness for transgressions that may have taken place in our lives.
If someone has crossed into your private space and spoken or done something to offend you, maintain your peace, pray for the Lord's blessing, and forgive them.  1 Peter 4:8 says love covers a multitude of sins. You may need to forgive them in person, or simply forgive them in your heart.  But forgive them and reject the strife that can take your personal peace. Rise above, and forgive. We can do it because of the Holy Spirit's power within us.
Maybe you offended someone by either something you said or  did that you  must repent of.  We're all human. If so, Jesus gave us powerful instruction in Matthew 5:23,24 to resolve the situation.
23 Therefore if you are presenting your offering at the altar, and there remember that your brother has something against you, 24 leave your offering there before the altar and go; first be reconciled to your brother, and then come and present your offering.
In other words, ask forgiveness for any thoughtless word or action you may have offended someone with. Even if you didn't mean it. Don't play church. You be the institgator of dealing with your sin.
Again Paul encourages us inEphesians  4:31,32 "Let all bitterness and wrath and anger and clamor and slander be put away from you, along with all malice.  Be kind to one another, tender-hearted, forgiving each other, just as God in Christ also has forgiven you."
When we walk in love and share God's Word to others as the moment opens, there will be some who get offended. When this happens, that's okay,  Jesus did it all the time. But for those interpersonal conflicts that can arise in the home, on the job, and in church, resolve them as quick as you can so the flow of God's Holy Spirit isn't hindered by strife:
Hebrews 12:15
15 See to it that no one comes short of the grace of God; that no root of bitterness springing up causes trouble, and by it many be defiled….
Yeah, the Lord is returning. In the meantime we have abundant life to live while here on this earth. The born-again Christian has received God's gift of the Holy Spirit, who abiding in us, gives us the power to live God's divine life.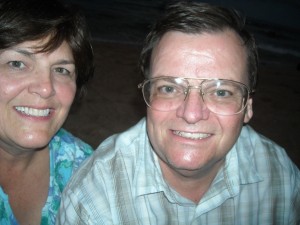 Mark and Alisa Norris