Stay on the Water
Mar 20th, 2016 | By
Mark Norris
| Category:
News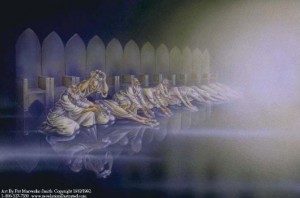 hen the disciples saw Jesus walking toward them on the stormy Galilee waters none could comprehend the site. After crying out their fears of seeing a ghost, Jesus called out. "Lord, if it is You, command me to come to You on the water," Peter cried back. Jesus said, "Come!" Then Peter got out of the boat and WALKED ON THE WATER toward Jesus."  Jesus empowered Peter to miraculously walk on water when he set his eyes on Jesus and believed His word. Yes, when he got his eyes on the tossing waves around him and off of Jesus, he started to sink and Jesus saved him. Nevertheless, Peter WALKED ON THE WATER when He heard Jesus' word (Matthew 14:22-33).
The world we live in today can be a raging storm. When we obey the Word of Jesus, we walk in the realm where Jesus lives, allowing His Kingdom to bless and consume ours. We can get out of the boat like Peter, and walk where Jesus lives.
Yes, Jesus is coming again. Until then, we are to live in His presence anticipating His return, walking like He does in our stormy, fallen world, seeking Him in His Word to hear His call. This is where our miraculous Savior Jesus lives, in the realm of His Spirit that has no natural boundaries.
Ephesians 4:17-5:1
17 So this I say, and affirm together with the Lord, that you walk no longer just as the Gentiles also walk, in the futility of their mind, 18 being darkened in their understanding, excluded from the life of God because of the ignorance that is in them, because of the hardness of their heart; 19 and they, having become callous, have given themselves over to sensuality for the practice of every kind of impurity with greediness. 20 But you did not learn Christ in this way, 21 if indeed you have heard Him and have been taught in Him, just as truth is in Jesus, 22 that, in reference to your former manner of life, you lay aside the old self, which is being corrupted in accordance with the lusts of deceit, 23 and that you be renewed in the spirit of your mind, 24 and put on the new self, which in the likeness of God has been created in righteousness and holiness of the truth.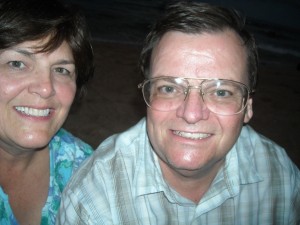 Mark and Alisa