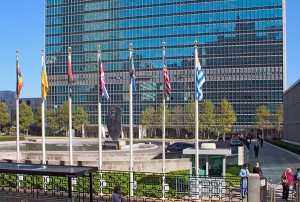 hen President Woodrow Wilson's vision for a League of Nations was fulfilled in 1920, his idea of a world body that would protect and take care of the downtrodden and provide a united front against oppressing, bullying nations was pure. But what has happened over the years has fallen far short of his initial intentions.
There have been moments when a United Nations "united front" has proven effective. But for the most part, the body meeting in New York at the expense of U.S. taxpayers today has used the organization to pad their pockets with project money and play the hypocrite at American expense.
Many nations today use the U.N. forum to rail against and condemn America, the benefactor who allows them the plush lifestyle ambassadorship gives the third-world- privileged. Former third world U.N. President Koffi Annan was surely complicit in Sadaam Hussein's Food for Oil scam that jeopardized American lives and mocked justice. The cover-up was complete, with only one taking any heat for the atrocity that collaborated with Saddam Hussein's U.N. sanctions for piles of money. So goes the world.
The primary problem with U.N. corruption today is the American Left still trusts it as a soluble body. Anyone who stays abreast with the truth of America's new left and enjoys U.S. sovereignty knows better. Modern U.S. liberals today agree with one-world-globalism that submits to foreign powers in the name of "global peace". Idiotic. There will be no world peace until Jesus returns. And until then, the evil only understand the muzzle of a gun and prison.
Today's U.N. security council is staffed with third world thugs Russia and China who kill their own for holding different political views.  These phony thugs propose to provide security to the world from oppressors such as themselves. Their vetoes resist true security around the globe. Lord only knows the number of diplomatic immunity shenanigans U.N. "ambassadors" get into day by day.
Eschatology Today believes the building located on United Nations Plaza would be better served as headquarters for America's friends who truly want to fulfill Woodrow Wilson's international freedoms and protections role. And we believe those current U.N. anti-America/anti-freedom/anti-human rights third world nations should meet in Moscow or Peking. However, Eschatology Today also believes many things supersede America's free democracy. Bible prophecy stipulates a role for the sort of evil that currently plagues the U.N. in end-time things to come.
The truth of the matter as it now stands, Daniel, Paul, and John's prophesied "Lawless One" could just as easily come out of the European Union, the Middle East, or even Russia. But the U.N. may be the stronger possibility.
Why?
First of all, as much of the prophetic community started looking to the rise of the E.U. at the start of the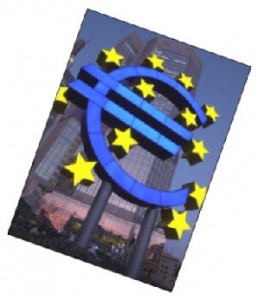 new millennium, setbacks began occurring as soon as the union was formed. Despite Jacque Chirac's desperate attempts to ratify his sponsored E.U. constitution, it was rejected by all in participation. Finally ratified in 2013, required revisions and discontented members plague its fragile existence. Britain's recent EU exit may be a harbinger of things to come.
The U.N., however, has housed the confederated countries shown in Daniel's chapter 7 and John's chapter 17 revelations for 70 years now. For this reason only, today it appears much easier for the antichrist's advent to appear from the U.N. than the E.U. The network is there (See breaking news: Israel Suspends Ties with 12 Security Council Nations that voted to stop settlements; so are the world players. Daniel 9:27 says the antichrist will affect a seven year peace treaty in the middle east. And it could happen at the U.N. rostrum at any time in accordance with God's prophetic will. Strife in the Middle East has shouted for peace since 1972. Walls have come up over the past two decades, which Ezekiel may have alluded to "coming down" when Gog comes down to take his spoil.
Ezekiel 38:11
11        and you will say, 'I will go up against the land of unwalled villages. I will go against those who are at rest, that live securely, all of them living without walls, and having no bars or gates'….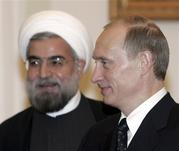 Today, the U.N. continues ineffective to deal with Iran's current plans to build and launch into Israel a nuclear weapon. And the usual pernicious babble sounds from the infamous marble-backed podium. Mideast Peace talks  took place in Annapolis, Maryland toward the end of President Bush's term, with few if any positive steps forward expected by anyone. President Obama has referred to Israel's 1967 war gains of the Golan Heights, the West Bank, and Jerusalem as an "occupation." His alarming alliance with Iran has laid open new possibilities of Ezekiel's final battle. Included in Abraham's original land grant, the land the Obama-backed U.N. recently declared  the construction of new settlements on as "illegal" was  taken back in war when attacked in 1967 by Russian equipped and trained Arab armies. So the seed of the final conflict revealed in the Eschaton continues to gather daily in the U.N.'s building. See this site's writing, The Battle of Gog.
What if tomorrow the Lord God sovereignty directed Russia, today very close to Iran, to shake the Muslim world into thoughts of new peace? Just as Gog's drawing with be very sovereign, so will be this covenant act. Just as it will be broken midway, it will be sovereignly initiated at the start.
What if breaking news tomorrow saw Russian President Vladimir Putin, Iran's Ayatollah Ali Khamenei, and Israeli President Benjamin Netenyahu appear at the U.N. podium together announcing affected peace, and the Palestinian authorities agreed, with Hezbollah and Hamas following suit? What if news from that region showed a true collaboration, and the world together started shouting "Peace! Peace!"? The U.N. could very possibly be the launching pad for Daniel's 70th week.
Daniel 9:27
27        "And he will make a firm covenant with the many for one week, but in the middle of the week he will put a stop to sacrifice and grain offering; and on the wing of abominations will come one who makes desolate, even until a complete destruction, one that is decreed, is poured out on the one who makes desolate."
Daniel 11:44-45
44        "But rumors from the East and from the North will disturb him, and he will go forth with great wrath to destroy and annihilate many.
45        "And he will pitch the tents of his royal pavilion between the seas and the beautiful Holy Mountain; yet he will come to his end, and no one will help him.
1Thessalonians 5:1-6
1          Now as to the times and the epochs, brethren, you have no need of anything to be written to you.
2          For you yourselves know full well that the day of the Lord will come just like a thief in the night.
3          While they are saying, "Peace and safety!" then destruction will come upon them suddenly like
birth pangs upon a woman with child; and they shall not escape.
4          But you, brethren, are not in darkness, that the day should overtake you like a thief;
5          for you are all sons of light and sons of day. We are not of night nor of darkness;
6          so then let us not sleep as others do, but let us be alert and sober.
Stay on the watch.
Mark, Publisher, Eschatology Today