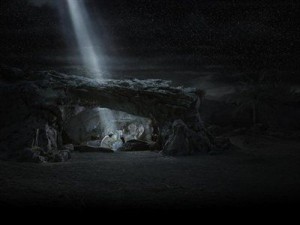 Luke 1:26-33
26 Now in the sixth month the angel Gabriel was sent from God to a city in Galilee called Nazareth, 27 to a virgin 1engaged to a man whose name was Joseph, of the descendants of David; and the virgin's name was Mary. 28 And coming in, he said to her, "Greetings, favored one! The Lord is with you." 29 But she was very perplexed at this statement, and kept pondering what kind of salutation this was. 30 The angel said to her, "Do not be afraid, Mary; for you have found favor with God. 31 "And behold, you will conceive in your womb and bear a son, and you shall name Him Jesus. 32 "He will be great and will be called the Son of the Most High; and the Lord God will give Him the throne of His father David; 33 and He will reign over the house of Jacob forever, and His kingdom will have no end."
In the 1950s, critical agnostic, now Christian apologist, Josh McDowell set out to disprove the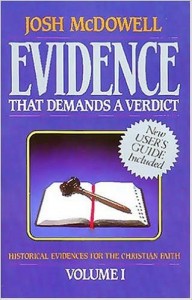 resurrection through historic research. Challenged by a fellow college student, he purposed to prove Christianity was a sham. In his own words: "I knew that if I could uncover indisputable evidence that the Bible is an unreliable record, the whole of Christianity would crumble," McDowell said. In the process he was born again finding there was more written about Jesus Christ than Alexander the Great. The testimony of Scripture and historic narrative proved to McDowell that Jesus Christ fulfilled the biblical narrative's account of His crucifixion and resurrection. His 1972 book, "Evidence that Demands a Verdict", documents his research.
"I took the challenge seriously," says McDowell. "I spent months in research. I even dropped out of school for a time to study in the historically rich libraries of Europe. And I found evidence. Evidence in abundance. Evidence I would not have believed with my own eyes. Finally I could come to only one conclusion: If I were to remain intellectually honest, I had to admit that the Old and New Testament documents were some of the most reliable writings in all of antiquity. And if they were reliable, what about this man Jesus, whom I had dismissed as a mere carpenter? I had to admit that Jesus Christ was more than a carpenter. He was all He claimed to be."
McDowell is proof that Jesus will reveal Himself to anyone who honestly seeks Him, as He promised in Luke 11:9: "seek and you will find."
Now we are in the Christmas season that celebrates Jesus Christ's birth.
Jesus was conceived as a man, not by man, by the miracle overshadowing of the Holy Spirit.
Matthew 1:18-25
18 Now the birth of Jesus Christ was as follows: when His mother Mary had been betrothed to Joseph, before they came together she was found to be with child by the Holy Spirit.
19 And Joseph her husband, being a righteous man and not wanting to disgrace her, planned to send her away secretly.
20 But when he had considered this, behold, an angel of the Lord appeared to him in a dream, saying, "Joseph, son of David, do not be afraid to take Mary as your wife; for the Child who has been conceived in her is of the Holy Spirit.
The virgin's betrothed, Joseph, couldn't understand his virgin wife's miraculous pregnancy, so God gave him a prophetic dream to comprehend it.
Christ's earthly name was given the virgin Mary by an angelic messenger and was a direct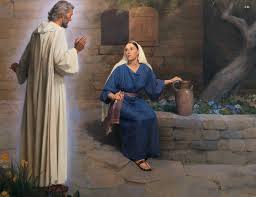 fulfillment of prophecies in the Old Testament. In fact, McDowell discovered over 600 prophecies in Scripture related to Jesus' birth, ministry, death, and resurrection.
21 "She will bear a Son; and you shall call His name Jesus, for He will save His people from their sins." 22 Now all this took place to fulfill what was spoken by the Lord through the prophet: 23 "BEHOLD, THE VIRGIN SHALL BE WITH CHILD AND SHALL BEAR A SON, AND THEY SHALL CALL HIS NAME IMMANUEL," which translated means, "GOD WITH US." 24 And Joseph awoke from his sleep and did as the angel of the Lord commanded him, and took Mary as his wife, 25 but kept her a virgin until she gave birth to a Son; and he called His name Jesus.
The truth about Jesus Christ's Christmas birth is that He was conceived of the Holy Spirit to live a man's lifespan for around 33 years to save man from Adam's transgression of sin.
Luke 2:14
14 "Glory to God in the highest, and on earth peace among men with whom He is pleased."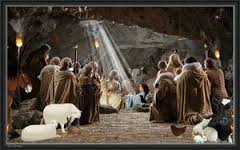 Luke 1:30-35
30 The angel said to her, "Do not be afraid, Mary; for you have found favor with God. 31 And behold, you will conceive in your womb and bear a son, and you shall name Him Jesus. 32 He will be great and will be called the Son of the Most High; and the Lord God will give Him the throne of His father David; 33 and He will reign over the house of Jacob forever, and His kingdom will have no end." 34 Mary said to the angel, "How can this be, since I am a virgin?" 35 The angel answered and said to her, "The Holy Spirit will come upon you, and the power of the Most High will overshadow you; and for that reason the holy Child shall be called the Son of God. (58-64 AD)
Matthew 1:22, 23; "Now all this was done, that it might be fulfilled which was spoken of the Lord by the prophet, saying, Behold, a virgin shall be with child, and shall bring forth a son, and they shall call his name Emmanuel, which being interpreted is, God with us."  62-65 AD
Micah 5:2-9
"1But as for you, Bethlehem Ephrathah, too little to be among the clans of Judah,
From you One will go forth for Me to be ruler in Israel. 2  His goings forth are from long ago,
From the days of eternity." 3 Therefore He will give them up until the time when she who is
in labor has borne a child. Then the remainder of His brethren will return to the sons of Israel.
4 And He will arise and shepherd His flock in the strength of the Lord, in the majesty of the name of the Lord His God. And they will remain, because at that time He will be great to the ends of the earth. (735-700 BC)
Matthew 2:1,2
2 Now after Jesus was born in Bethlehem of Judea in the days of Herod the king, magi from the east arrived in Jerusalem, saying, 2 "Where is He who has been born King of the Jews? For we saw His star in the east and have come to worship Him." (62-65 AD)
(Our posted article, "The Truth About the Christmas Wise Men," examines what it was that drew these three from their home in the regions of Persia to Bethlehem to witness Jesus' birth.)
Isaiah 40:3-5
"The voice of him that crieth in the wilderness, Prepare ye the way of the LORD, make straight in the desert a highway for our God. Every valley shall be exalted, and every mountain and hill shall be made low: and the crooked shall be made straight, and the rough places plain: And the glory of the LORD shall be revealed, and all flesh shall see it together: for the mouth of the LORD hath spoken it." (760-700 BC)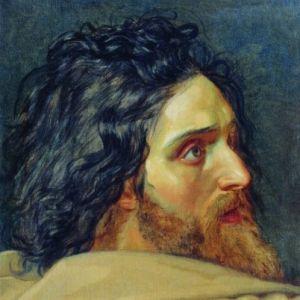 Malachi 3:1-4
1 "Behold, I am going to send My messenger, and he will clear the way before Me. And the Lord, whom you seek, will suddenly come to His temple; and the messenger of the covenant, in whom you delight, behold, He is coming," says the Lord of hosts. 2 "But who can endure the day of His coming? And who can stand when He appears? For He is like a refiner's fire and like fullers' soap. 3 "He will sit as a smelter and purifier of silver, and He will purify the sons of Levi and refine them like gold and silver, so that they may present to the Lord offerings in righteousness. 4 "Then the offering of Judah and Jerusalem will be pleasing to the Lord as in the days of old and as in former years. (430 BC)
Matthew 3:1-3; "In those days came John the Baptist, preaching in the wilderness of Judaea, And saying, Repent ye: for the kingdom of heaven is at hand. For this is he that was spoken of by the prophet Isaiah, saying, The voice of one crying in the wilderness, Prepare ye the way of the Lord, make his paths straight." (62-65 AD)
John 1:29
29 The next day he [John] saw Jesus coming to him and *said, "Behold, the Lamb of God who takes away the sin of the world! (50-85 AD)
Like the wise men, have you been drawn?
McDowell's book, "Evidence that Demands A Verdict," is available from his ministry, and all major  book vendors online.
Make it a New Year's gift to friends and family this Christmas.
Merry Christmas from Mark Norris, publisher of Eschatology Today