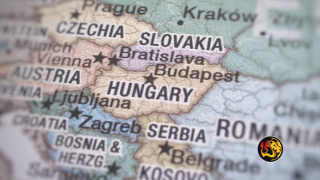 By Stefan J. Bos, Special Correspondent Worthy News reporting from Budapest
(Worthy News) - Hungary's government-controlled media authority has ordered one of the country's last independent talk radio stations to cease broadcasting in February next year. The Media Council said Budapest-based Klubrádió was responsible for "multiple breaches of media law" after earlier fining the network as a pretext for discontinuing the frequency license. In a statement obtained by Worthy News, Klubrádió said it would "fight with every possible legal and other means" to preserve it's right to broadcast.
The network denied wrongdoing saying, "Klubrádió has been operating for the last 19 years absolutely in line with the Hungarian media law and regulations." In a reaction, the commissioner for human rights at the Council of Europe, the continent's democracy watchdog, linked the move to the radio station airing the government's critical views.
Dunja Mijatovic said it was "a further illustration of the pressure on independent media" and that she would continue to raise media freedom issues with the Hungarian government. Over the past decade, allies of Prime Minister Viktor Orbán have gradually taken control of both Hungary's independent and public media. Hungary is ranked 89th out of 180 countries on the Reporters without Borders World Press Freedom Index.
The move against Klubrádió came after some 80 staff members recently resigned from Hungary's leading news website Index.hu to protest the editor-in-chief's dismissal amid mounting government pressure. Thousands of people also protested in July against the perceived government crackdown on critical media.
"From today it is crystal clear that the Orbán-government through the Media Council wants to suppress and silence every independent voice in Hungary, let it be print media, radio, TV, or social media," Klubrádió said. "The cancellation of broadcasting rights of Klubrádió is an open political attack against the freedom of the media in Hungary."
LONG TARGET
Klubrádió has been a target of right-wing Prime Minister Orbán since his return to power in 2010. The station had to win numerous lawsuits against the media authorities before receiving a seven-year permit, which expires in February. Klubrádió used to have national reach, but the Media Council removed its regional licenses. It currently broadcasts only in Budapest, the capital, and its surroundings.
The Media Council said it would have to compete against other companies for the 92.7 FM frequency. But critics say frequencies are often distributed among government backers. Klubrádió also said the move violated the legislation. It wants to continue to air programs.
Klubrádió describes itself as the "the only free and independent FM radio" that remained in Hungary, "broadcasting strong news and current affairs content plus quality cultural programs."
It has been operating mainly on donations from listeners and relatively a few radio commercials.
Copyright 1999-2020 Worthy News. This article was originally published on Worthy News and was reproduced with permission.