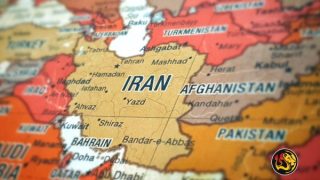 by Karen Faulkner, Worthy News Correspondent
(Worthy News) - In calling for the "elimination of Israel" on Wednesday, Iran's Supreme Leader Ayatollah Khameini used the words 'final solution,' CBN news reports. The phrase Hitler applied to describe his plans for a Jewish genocide was adopted in a poster published to Khamenei's website on the occasion of Quds Day, Iran's annual anti-Israel event.
Quds Day was initiated by the Islamic Republic of Iran in 1979 to support the Palestinian cause and oppose Zionism and Israel. Ostensibly, the day represents the opposite of Israel's Jerusalem Day: Quds is the Arabic word for Jerusalem.
Khameini's poster has a picture of the Temple Mount with the Palestinian flag over the Al-Aqsa Mosque. The inscription above the picture reads: "Palestine Will Be Free. The final solution: Resistance until referendum."
Concerning Khameini's choice of words, Israeli Prime Minister Benjamin Netanyahu tweeted: "Khamenei's threats to carry out 'The Final Solution' against Israel bring to mind the Nazi 'Final Solution' plan to annihilate the Jewish People."
Khameini responded on Twitter that his intention is not to eliminate Jews, but only to eliminate Israel: "Eliminating the Zionist regime doesn't mean eliminating Jews. We aren't against Jews. It means abolishing the imposed regime & Muslim, Christian & Jewish Palestinians choose their own govt & expel thugs like Netanyahu. This is 'Eliminating Israel' & it will happen."
Copyright 1999-2020 Worthy News. This article was originally published on Worthy News and was reproduced with permission.