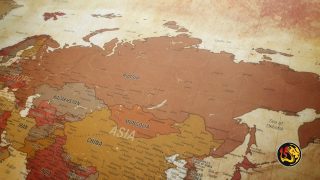 By Stefan J. Bos, Special Correspondent Worthy News
(Worthy News) - Supporters of Russia's stricken opposition leader Alexei Navalny made rare gains in weekend regional elections. However, the ruling United Russia party still secured a landslide in weekend local elections.
Navalny, who was allegedly poisoned last month, woke up from a medically induced coma to the news that his allies won in parts of Siberia where he focused his attention before he fell ill on August 20.
But pro-Kremlin politicians backed by President Vladimir Putin won, or were heading, for most wins. They will serve as the governors of more than a dozen regions, including Komi, Tatarstan, and Kamchatka, results showed.
They confirmed the overall dominance of United Russia, which backs Putin. This weekend's elections were seen as a popularity test for the Kremlin ahead of next year's parliamentary vote.
Putin has faced increased protests and other opposition over the economic and social turmoil and endemic corruption faced by his nation. Russian Interfax news agency said United Russia had lost their majorities on city councils in Novosibirsk and Tomsk, the city where Navalny was allegedly poisoned before taking a flight to Moscow on which he was taken ill.
Navalny remains in hospital in Germany following the incident which doctors believe involved the use of a Novichok nerve agent. Russia denies any involvement in the poisoning, and Kremlin spokesman Dmitry Peskov stressed "there are no grounds to accuse the Russian state."
Copyright 1999-2020 Worthy News. This article was originally published on Worthy News and was reproduced with permission.