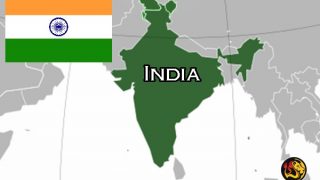 By Stefan J. Bos, Special Correspondent Worthy News
(Worthy News) - An advocacy group reports "horrific attacks" against minority Christians in India at a time when critics claim the government is turning the country into a full-fledged Hindu nation.
Voice Of the Martyrs Canada (VOMC) said the recent threats and violence against a pastor in the northern state of Uttar Pradesh illustrates "the severity of the hate crimes" inspired by "religious intolerance" against Indian Christians.
Prasanna Kumar, whose family name was changed for security reasons, was attacked and brutally beaten on August 21, according to rights investigators.
"Claiming that Pastor Kumar was forcibly converting Hindus to Christianity, ten men pulled him from his motorcycle and threw him to the ground," VOMC said. "They relentlessly kicked him and beat him with wooden clubs."
The attack became so savage that Pastor Kumar reportedly thought he would not survive. "God gave me the grace to accept even death," he proclaimed in a statement distributed by VOMC.
FAMILY MAN
"However, the thought of leaving his wife and young daughter was excruciating. After physically assaulting him for nearly two hours, the men finally left, promising to kill the pastor if he ever returned to the village," VOMC said.
After Pastor Kumar was found, members of his congregation reportedly assisted him to the police station.
However, local police officers allegedly refused to file a complaint, claiming he was attempting to register a false report. "Finally, after the intervention of a church leader from outside the district, a report was filed, but to date, no action has been taken against the attackers," VOMC said.
Worthy News was not immediately able to reach the police for a reaction. But there have been several reports of reluctance among local authorities to prevent or intervene in attacks against Christians.
SHIFTING BLAME
"Shifting the blame from the offenders to the victims is not uncommon. In Badaguda, Odisha state, followers of traditional tribal religions have blamed the prayers of Christians for driving away their gods," VOMC added.
In one instance, the village headman reportedly told a pastor: "When you pray, our gods leave us. So you must stop praying. We will not let you conduct prayers inside the village."
The Christians erected a temporary shelter outside the village, but it was destroyed, and the church members were beaten, according to Christians familiar with the situation.
"Rather than attempting to stop the attackers, however, the police have threatened to arrest the Christians for "disturbing the peace" should they continue to gather for worship," VOMC added.
These are no isolated incidents. "Since the current ruling party took power in 2014, incidents against Christians have increased," added Open Doors, an advocacy group investigating the situation.
HINDU RADICALS
"And Hindu radicals often attack Christians with little to no consequences. The view of the Hindu nationalists is that to be Indian is to be Hindu, so any other faith—including Christianity—is viewed as non-Indian," the group explained.
Also, converts to Christianity from Hindu backgrounds or tribal religions are often extremely persecuted by their family members and communities, Christians say.
"Thousands of attacks take place every year. Several states in India have adopted anti-conversion laws, and the ruling Hindu-nationalist Bharatiya Janata Party (BJP) has made it clear that it wants to impose these laws nationwide," added Open Doors. "Such laws are often used as an excuse to disrupt church services and harass Christians and make it incredibly difficult for Christians to share their faith with others."
Converts to Christianity from a Hindu background are especially vulnerable to persecution and are frequently under pressure to return to Hinduism, Worthy News learned. That happens through campaigns known as Ghar Wapsi ("home-coming"). They are often physically assaulted and sometimes killed, several sources say.
Last year a Christian tribal man was reportedly attacked in April with swords, sickles, and iron sticks in the Indian state of Jharkhand. He was killed by a crowd of Hindu radical "cow protectors" on suspicion of having slaughtered an ox, considered sacred by Hindus. Three other tribal Christians were injured in the attack, Christians confirmed at the time.
HARDLINE HINDUS
Earlier in January of 2019, hardline Hindus tore down a church building in Narnepadu village in the Muppalla Mandal area of Guntur District, in the state of Andhra Pradesh.
It was built on the west side of a village, which they reportedly claimed violated Hindu principles of placement and positioning.
And last October, a Christian birthday celebration was attacked by Hindu radicals in Vasalamarry village, located 40 miles (64 kilometers) of Hyderabad in India's Telangana state. The mob of 30 radical nationalists stormed into the Christian home where guests had gathered for the birthday celebrations, locals said.
The hardliners reportedly vandalized decorations, terrified the guests, and destroyed several household items owned by the Christian family.
VOMC said it had asked supporters to pray for Christian believers in India who comprise roughly 2.3 percent of the mainly Hindu population of more than 1.3 billion people.
Copyright 1999-2020 Worthy News. This article was originally published on Worthy News and was reproduced with permission.