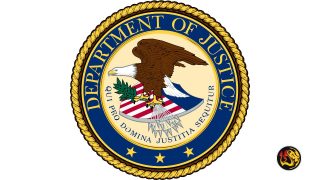 by Karen Faulkner, Worthy News Correspondent
(Worthy News) - The Justice Department has told California Gov. Gavin Newsom that his current COVID-19 order prohibiting worship services amounts to "unequal treatment of faith communities," the Washington Examiner reports. In a letter sent Tuesday by the Department's Civil Rights Division, the governor was told it is apparently unfair that church should be closed when "non-essential" businesses have opened in phase two of California's Reopening Plan.
The department's letter was written by attorney Eric Dreiband, who heads a legal team assembled by Attorney General William Barr to consider religious liberty disputes arising from coronavirus lockdown orders, the Washington Examiner reported.
In regards to entertainment industry offices being allowed to open but not worship services, Dreiband said: "California has not shown why interactions in offices and studios of the entertainment industry, and in-person operations to facilitate nonessential e-commerce, are included on the list as being allowed with social distancing where telework is not practical, while gatherings with social distancing for purposes of religious worship are forbidden, regardless of whether remote worship is practical or not."
The letter made reference to last month's statement by the Attorney General, in which he said the government cannot impose "special restrictions" on religious activity that are not also placed on secular activity, the Hill reported.
Concerning the way forward, Dreiband wrote: "We believe that the Constitution calls for California to do more to accommodate religious worship, including in Stage 2 of the Reopening Plan."
Copyright 1999-2020 Worthy News. This article was originally published on Worthy News and was reproduced with permission.