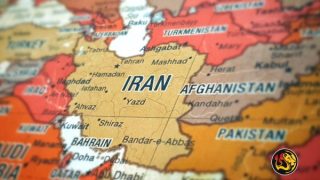 By Stefan J. Bos, Special Correspondent Worthy News
(Worthy News) - Three Iranian Christian converts have fled Iran following the rejection of their appeals, rights activists confirmed. "Kvian Fallah-Mohammadi, Hadi Asgari, and Amin Afshar-Naderi were facing a combined 35 years in prison because of their faith," said advocacy group International Christian Concern (ICC).
They fled just weeks after two other Christians fled the country, Worthy News learned late Monday. Pastor Victor Bet-Tamraz and his wife Shamiram Issavi, escaped Iran last month following the rejection of their appeals against respectively 10 and five years in prison.
Bet-Tamraz and Issavi, both in their sixties, were charged with spreading Christianity and acting against national security by organizing and running house churches.
ICC said, "the flight of five Christians from within a space of a few weeks is noteworthy, especially as their cases were some of the most publicized amongst Iran's persecuted Christian community."
The group added that the five cases were all linked to their involvement in December 2014 Christmas celebrations. Iran considers the spreading of the Christian faith a criminal act.
HUNDREDS DETAINED
At least hundreds of Christians have been detained in recent years, and many are given long prison terms, according to activists and local Christians.
Many of those arrested are Christian converts who abandoned Islam, Worthy News established.
ICC warned, "there is a sense that Iran wants to force Christians out of the country." That isn't easy. "Leaving is an incredibly painful and difficult process. The church is at an important crossroads, even as persecution in Iran increases."
This month, figures of the non-profit Group for Analyzing and Measuring Attitudes in Iran (GAMAAN) suggested there may be as many as 1 million Christians in the Islamic country of 85 million people.
Copyright 1999-2020 Worthy News. This article was originally published on Worthy News and was reproduced with permission.