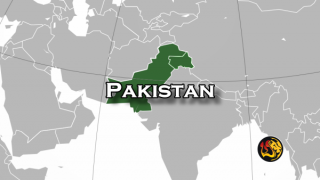 By Stefan J. Bos, Special Correspondent Worthy News
(Worthy News) - A Pakistan International Airlines (PIA) plane crashed into a residential area of Pakistan's southern city of Karachi on Friday, killing 97 people on board, authorities said.
There were two survivors from onboard the aircraft, while no fatalities were reported in the densely populated area of the city where the aircraft crash-landed on Friday.
Rescue workers and firefighters struggled to reach the scene as crowds gathered near destroyed houses where flight PK 8303 came down.
Some rooves were caved in, and debris lay scattered in streets as ambulances rushed through chaotic crowds of people. Smoke was sending plumes of smoke into the air that could be seen from some distance away.
Karachi Mayor Wasim Akhtar said at least five or six houses were destroyed in the crash. It wasn't immediately known how many casualties were from among the residential residents.
Seemin Jamali, a doctor at nearby Jinnah Hospital, confirmed to Reuters news agency there were at least five corpses from the crash.
The aircraft carrying 99 passengers and eight crew members arrived from the eastern city of Lahore, said Abdul Sattar Kokhar, spokesman for the country's civil aviation authority.
It came as Pakistan is still reeling from harsh restrictions that authorities say are necessary to curb the coronavirus outbreak.
In Pakistan's most recent deadly crash, 47 people died when a PIA jet smashed into a mountainside in Khyber-Pakhtunkhwa province in 2016. The country's worst aircraft disaster in recent years came in 2010 when an AirBlue flight crashed, killing 152 people near Islamabad, the capital.
Copyright 1999-2020 Worthy News. This article was originally published on Worthy News and was reproduced with permission.