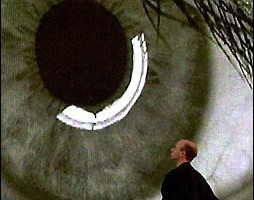 The Battle of Gog
There is a prophesied end-times war in the Old Testament book of Ezekiel that will, once again, unleash God's divine power to utterly destroy an enemy that comes against Israel. Ezekiel says God will turn this enemy about and put a thought in his head to come out of the north to attack. He adds God will route (plant a maddening thought) causing this enemy's forces to turn their weapons on one another. And he says a tremendous earthquake that crumbles surrounding mountains, and fire from heaven will finish this enemy off.
[continue reading...]
Interpreting the Rules of Revelation
Bible prophecy. Can the ordinary every day pew warming Christian understand these passages of Scripture that  make up one third of the Bible's text? "No," so many prophetic "experts" seem to say. Their allegorical commentaries that have flooded Christian airwaves and bookstores over the years read and sound like parroted last-days Rapture squak. "Go away, don't
[continue reading…]
Hunting for Key Words the Inductive Way
To "whom" a biblical passage was directed, "what," "when," "where," and "why" it was said is the inductive objective of the hermeneutic technique. Inductive reasoning involves logical analysis that draws conclusion from observable facts. The Word of God is a report, and God is its writer. So we must take it at face value if we believe what He says.
What Would You Do if 2014 Were Your Last Full Year on Earth?
What Would You Do if 2014 Were Your Last Full Year on Earth? How would you fare if your judgment seat was scheduled for some time this year? What would you have to offer God for reward on behalf of your Christian life on earth? Tough question for those who haven't given their life totally
[continue reading…]

2014 Prophetic Year in Review
For those of us watching possible fulfillment of prophecy in 2013 and 2014, eyes on Russia and Iran were particularly fascinating. Ezekiel 38 speaks of a "Gog" led last-days Israel invasion that will include Persia, the modern nation of Iran, and most of the current middle east.  I cite two possibilities of who the Eschaton's 
[continue reading…]

Sword of the Spirit
There is a miraculous power revealed in the lives of two peculiar figures in the Book of Revelation, "the two olive trees and the two lampstands that stand before the Lord of the earth" (11:4). …Fire spews out of their mouths to devour God's last-days enemies as they preach God's Word with miracles following. They are not without scriptural peer, having in common the prophetic traits of Moses, Elijah, and Philip..

Pulpit Vacancy at Menlo Park
I'm still not sure how I got the nod to chair our little church's pulpit committee last summer. When I asked what led to my choice, I was simply told, "It's God's will."
I'd been at our little two hundred member congregation three years and served on the board a month. I really liked Pastor Giff, but he finally got fed up with us after serving at Menlo Park Spirit Filled Praise and Worship Fellowship for five years. I suppose all the sniping, griping, and pastor's wife bashing can get to you after a while. He said he was heading to the mission field. Bosnia, I think. I guess we were pretty bad.
No categories