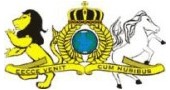 elcome to Eschatology Today, your online revelation guide into the recorded parables, visions, and dreams that make up the Bible's prophetic texts. Our aim in attracting your readership is not to convert you. We want to equip you "to rightly divide" God's prophetic word for yourself.
That's right. For yourself. Too many within the church today approach the study of Bible prophecy through the eyes of a favorite "expert" instead of a researched observation of what Scripture actually says. Because this is true, many prophecy texts when "studied", go completely "unstudied", as words are sloppily overlooked and unconsciously read into passages to substantiate previously formulated doctrines and beliefs.
Misreading the literal nature of Revelation's prophetic symbolism and misplacing its chronological sequence to fit particular perspectives; reversing to repeat the book's message at chapter 12 (regardless of literal trumpet/bowl differences); attributing its seven church letters to various church ages through which we have never historically passed; and disassociating its coming woes from the supernatural work of God (nuclear war) are all common "expert" views.
These unsound interpretive ideas have evolved over the years from a common theological perspective that applies the literal rules of biblical interpretation (hermeneutics) to the Gospels and Epistles, but zones out into a nebulous hodge-podge of surreal fantasy when approaching the New Testament's only prophetic book. Eschatology Today refers to those who believe and publish this popular nonliteral perspective as the "prophetically correct press". Their published works and TV shows are believed by many Christians just like those who believe the politically correct main stream press, without checking other news sources or purported facts.
                                                                       "Behold, I have told you in advance." 
                                                                                                                -Matthew 24:25
The God who revealed world history "in advance" simply isn't as confused as these teachings permit. Some of the visions and dreams recorded in Scripture are prophetic movies with a parabolic message regarding a person, place, or thing. Others are literal Holy Spirit snapshots given in real time. To understand either requires the presumption of God's literal intent.
So Eschatology Today proposes to make you an interpretive expert in the study disciplines of hermeneutics (the art and science of literal biblical interpretation) and pneumatology (study of the Holy Spirit) to give you the tools you need to interpret God's divine prophetic stream. Click on to our fundamental study article, "Interpreting the Rules of Revelation," to get started.
The fact that U.S. forces are in the Middle East today in a common struggle with our dear ally Israel against Islamic terrorism is compelling. The main eschatology watch I've been on for the past 25 years (I'm a U.S. Army nuclear missile battalion veteran of the Soviet Cold War) has been for the tumultuous conditions the region is now experiencing. And for the peace Daniel 9:27 prophesies that will be broken midweek. "Navigating the Politically Correct, Mideast Questions the Pundits Aren't Asking" addresses the lapses in our present world culture from the truth of God's Word. "Demystifying Mystery Babylon" addresses the lapse in our current church culture because of our mixing with the culture of the world. "Will the Real Gog Please Stand Up?" gives a little more horizon for your watch as the day draws nearer still. Our interpretive articles: "Parables, Anointings, Visions, and Dreams," "Hunting for Key Words the Inductive Way," and "Apocalypse Now!" are intended to give you the hermeneutic tools you need to discern the Bible's prophetic texts. And the Rapture (eschatology's promise of deathlessness), plus our three in-depth position pieces will give you the tools you need to develop your own position on this rapidly approaching, jaw-dropping event.
Literal intent, chronological ascent, key words, and key events, are our clarion calls for discovering the Bible's prophetic truths. Those who won't challenge the principles or commit to study Scripture will always be at the mercy of the "mainstream prophetic press," parroting whatever they broadcast or write without analyzing the facts. Many of their sites are posted on Eschatology Today to give you their research and point of view. Much of what they write is good. Just don't forget to put their teachings to Eschatology Today's hermeneutic test.
And of course, we keep our readers regularly informed on major world events that may relate to key eschatological texts. Piecing together the who, what, when, where, and why's of Bible prophecy fulfillment is like putting the pieces of a puzzle together while looking through a dark glass. But the pieces are on the board, and the picture is forming a view. So we keep our readers regularly informed on major world events.
So, what are you waiting for? Go ahead. Click around, and start becoming your own eschatologian today!