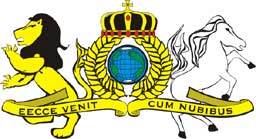 A Word to the Wise Is Sufficient
This article discusses how hermeneutics can crack the cover of Bible prophecy. It also links several articles that give you the heremeneutic tools for your "own" eschatology study. Where the Word of God Is Bound, So Are We, Where It's Not, We Are Free is the basic rule of this literal study discipline. You need no "expert" to show you what Revelation means. Become your own eschatologian today, at Eschatology Today!
[continue reading...]
Interpreting the Rules of Revelation
Bible prophecy. Can the ordinary every day pew warming Christian understand these passages of Scripture that  make up one third of the Bible's text? "No," so many prophetic "experts" seem to say. Their allegorical commentaries that have flooded Christian airwaves and bookstores over the years read and sound like parroted last-days Rapture squak. "Go away, don't
[continue reading…]
Hunting for Key Words the Inductive Way
To "whom" a biblical passage was directed, "what," "when," "where," and "why" it was said is the inductive objective of the hermeneutic technique. Inductive reasoning involves logical analysis that draws conclusion from observable facts. The Word of God is a report, and God is its writer. So we must take it at face value if we believe what He says.
What Would You Do if 2014 Were Your Last Full Year on Earth?
What Would You Do if 2014 Were Your Last Full Year on Earth? How would you fare if your judgment seat was scheduled for some time this year? What would you have to offer God for reward on behalf of your Christian life on earth? Tough question for those who haven't given their life totally
[continue reading…]
Apocalypse Now!
Look "people of earth, look upon this! Look at your destiny! Here are your church age events!" Have you read Parables, Anointings, Visions and Dreams? If you haven't…tsk, tsk, tsk… please do now so you will be fully equipped to read this article. If John's revelation of Israel in Revelation 12 presents the best working picture
[continue reading…]

Forgive Everyone Always for Everything, and be Nobody's Fool
The most beneficial, healing attribute of the Christian life is our capacity to forgive others who have sinned against us.

Stay on the Water
When the disciples saw Jesus walking toward them on the stormy Galilee waters none could comprehend the site. After crying out their fears of seeing a ghost, Jesus called out. "Lord, if it is You, command me to come to You on the water," Peter cried back. And Jesus said, "Come!" And Peter got out of the boat, and WALKED ON THE WATER and came toward Jesus." Jesus empowered Peter to miraculously WALK ON WATER when he set his eyes on Jesus and believed His word…

The Spirit of the Antichrist Is Here
A new dark age is on the horizon, and its current day proponents masquerade as "intellects." Their "God is dead" campaign of the '70s tunneled into the institutional "God is irrelevant" campaign of today…

2014 Prophetic Year in Review
For those of us watching possible fulfillment of prophecy in 2013 and 2014, eyes on Russia and Iran were particularly fascinating. Ezekiel 38 speaks of a "Gog" led last-days Israel invasion that will include Persia, the modern nation of Iran, and most of the current middle east.  I cite two possibilities of who the Eschaton's 
[continue reading…]

Sword of the Spirit
There is a miraculous power revealed in the lives of two peculiar figures in the Book of Revelation, "the two olive trees and the two lampstands that stand before the Lord of the earth" (11:4). …Fire spews out of their mouths to devour God's last-days enemies as they preach God's Word with miracles following. They are not without scriptural peer, having in common the prophetic traits of Moses, Elijah, and Philip..

Shazbatz Benai and the Quest of the Windy Dune
Once long ago in the land of Chassirrrr-Chanaq lived an upright young man named Shazbatz Benai, who lived with his mother on the plains of Chadierrrrrrr. Shazbatz was good to all creatures, from princes to wiesels. Though it was often his habit to avoid the company of asps. He was a devoted son and possessed exceptional skills as a dyer of wool and weaver of garments.
No categories