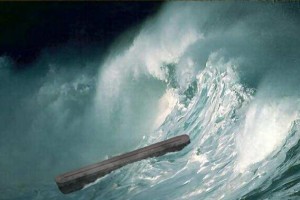 Noah and the Blood Covenant
Last year's excitement over the story of Noah provided great opportunity to rehearse his Genesis 6-9 story, and the preceding chapters of Genesis that lead up to Noah's birth. The movie was a raucus bust, rock monsters and all, but did put the patriarch in the culture. Though others before him surely did, Noah is the first believer in scripture to overtly offer God innocent animal sacrifice, making him the first literally revealed man of blood covenant in the Bible.
[continue reading...]
The Truth About the Rapture – Eschatology's Promise of Deathlessness
Before Jesus Christ's return to the earth, the Bible predicts a resurrection and a rapture. Why? And what are they? This is a perplexing question the Bible answers fully. The apostle Paul writes the simutaneous events will happen at the "last" trumpet.
Interpreting the Rules of Revelation
Bible prophecy. Can the ordinary every day pew warming Christian understand these passages of Scripture that  make up one third of the Bible's text? "No," so many prophetic "experts" seem to say. Their allegorical commentaries that have flooded Christian airwaves and bookstores over the years read and sound like parroted last-days Rapture squak. "Go away, don't
[continue reading…]
What Would You Do if 2015 Were Your Last Full Year on Earth?
How would you fare if your judgment seat was scheduled for some time this year? What would you have to offer God for reward on behalf of your Christian life on earth? Tough question for those who haven't given their life totally to Him. Hebrews 9:27 27 …it is appointed for men to die once and
[continue reading…]

Sword of the Spirit
There is a miraculous power revealed in the lives of two peculiar figures in the Book of Revelation, "the two olive trees and the two lampstands that stand before the Lord of the earth" (11:4). …Fire spews out of their mouths to devour God's last-days enemies as they preach God's Word with miracles following. They are not without scriptural peer, having in common the prophetic traits of Moses, Elijah, and Philip…
No categories
No categories