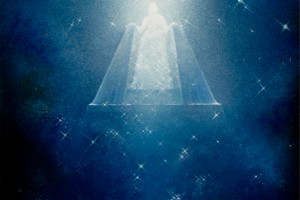 Parables, Anointings, Visions, and Dreams
As I point out in "Searching for Key Words the Inductive Way," once you focus on the available literal revelation there is in the New Testament's eschatological record, some free connected interpretations may apply to the event…
[continue reading...]

Christ in You – the Hope of Glory
We all want to be raptured. I certainly do. But the interpretation of a rapture teaching by Jesus in John 14 shrouds the most impacting New Testament revelation Jesus disclosed in the Gospels: the indwelling of the Holy Spirit in Christ's born-again church. We are the Father's house today in the earth. Was Jesus in John 14 really interested in an event He knew would take place two thousand years from that time when He was preparing to suffer the Cross to give birth to His church? Or was he interested in the birth of His church?
The Truth About the Rapture – Eschatology's Promise of Deathlessness
Before Jesus Christ's return to the earth, the Bible predicts a resurrection and a rapture. Why? And what are they? This is a perplexing question the Bible answers fully. The apostle Paul writes the simutaneous events will happen at the "last" trumpet.
What Would You Do if 2016 Were Your Last Full Year on Earth?
How would you fare if your judgment seat was scheduled for some time this year? What would you have to offer God for reward on behalf of your Christian life on earth? Tough question for those who haven't given their life totally to Him. Hebrews 9:27 27 …it is appointed for men to die once and
[continue reading…]

Worthless Waste of Space or Antichrist Incubator?
When President Woodrow Wilson's vision for a League of Nations was fulfilled in 1920, his idea of a world body that would protect and take care of the downtrodden and provide a united front against oppressing, bullying nations was pure. But what has happened over the years has fallen far short of his initial intentions.

Sword of the Spirit
  To most in the Realm of Drugolin, otherly lore lingered as mysterious legends best suited for late night hearths.  The westland village of Noy couldn't afford the apathy of its unenlightened, middleland neighbors. Its enclosing fortress walls stood as a monument to the frightening visitations it experienced, day and night. When the town's most
[continue reading…]
No categories
No categories