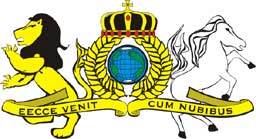 A Word to the Wise Is Sufficient
This article discusses how hermeneutics can crack the cover of Bible prophecy in your personal study. It links several articles that give you the heremeneutical tools for your "own" eschatology study. Where the Word of God Is Bound, So Are We, Where It's Not, We Are Free is the basic rule of this literal study discipline. Become your own eschatologian today, at Eschatology Today.
[continue reading...]

Happy Independence Day America! – Our Lives, Our Fortunes, and Our Sacred Honor
We tend to forget that to sign the Declaration of Independence was to commit an act of treason — and the punishment for treason was death.

The Battle of Gog
There is a prophesied end-times war in the Old Testament book of Ezekiel that will once again unleash God's divine power to utterly destroy an enemy that comes against Israel. Ezekiel says God will turn this enemy about and put a thought in his head to come out of the north to attack…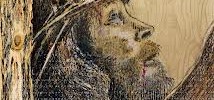 Christ in You – the Hope of Glory
We all want to be raptured. I certainly do. But the interpretation of a rapture teaching by Jesus in John 14 shrouds the most impacting New Testament revelation Jesus disclosed in the Gospels: the indwelling of the Holy Spirit in Christ's born-again church. We are the Father's house today in the earth. Was Jesus in John 14 really interested in an event He knew would take place two thousand years from that time when He was preparing to suffer the Cross to give birth to His church? Or was he interested in the birth of His church?

Our Model of Before-and-After Christian Faith
The apostle Peter is remembered mainly in Christian tradition for his crucifixion night desertion. Yet, after his conversion, Peter learned to hold his tongue, raised the dead, and was so anointed with God's healing power that the people "…even carried the sick out into the streets and laid them on cots and pallets, so that when Peter came by at least his shadow might fall on any one of them" (Acts 5:15)… Peter is the only mortal who ever walked on water, and was used to birth the Gentile Church. This is how the Word of God remembers him, and we should too.
The Truth About the Rapture – Eschatology's Promise of Deathlessness
Before Jesus Christ's return to the earth, the Bible predicts a resurrection and a rapture. Why? And what are they? This is a perplexing question the Bible answers fully. The apostle Paul writes the simutaneous events will happen at the "last" trumpet.

Forgive Everyone Always for Everything, and be Nobody's Fool
The most beneficial, healing attribute of the Christian life is our capacity to forgive others who have sinned against us.

Stay on the Water
When the disciples saw Jesus walking toward them on the stormy Galilee waters none could comprehend the site. After crying out their fears of seeing a ghost, Jesus called out. "Lord, if it is You, command me to come to You on the water," Peter cried back. And Jesus said, "Come!" And Peter got out of the boat, and WALKED ON THE WATER and came toward Jesus." Jesus empowered Peter to miraculously WALK ON WATER when he set his eyes on Jesus and believed His word…

Eschatology Today Great Open Book Bible Prophecy Quiz
Welcome to Eschatology Today's Great Open Book Bible Prophecy Quiz. Unlike open book tests in school, this one has the answers already for you, no searching necessary. The answers' Scripture references are cited too. So bring your Bible to open and read the answer reference. You're sure to grow in your prophecy knowledge simply by taking the quiz.

Pulpit Vacancy at Menlo Park
I'm still not sure how I got the nod to chair our little church's pulpit committee last summer. When I asked what led to my choice, I was simply told, "It's God's will."
I'd been at our little two hundred member congregation three years and served on the board a month. I really liked Pastor Giff, but he finally got fed up with us after serving at Menlo Park Spirit Filled Praise and Worship Fellowship for five years. I suppose all the sniping, griping, and pastor's wife bashing can get to you after a while. He said he was heading to the mission field. Bosnia, I think. I guess we were pretty bad.
No categories